2022 Annual Report
---
Table of Contents:
---
A Letter From the President:
Impact can be measured in a variety of ways. Whether it's witnessing MacKenzie Scott donate nearly $2 billion to 343 nonprofit organizations in 2022, or simply adding an inclusive playground to a local neighborhood in need, impact is felt in ripples over time throughout our communities.
As the Community Foundation of Southern Indiana (CFSI) enters our 31st year of service to Clark and Floyd County residents, these moments of impact – both large and small – have transformed how we operate our grantmaking. Thanks to a new Strategic Plan, we have shifted our focus to four
new goals:
Inspire Giving to Our Counties
Improve Our Communities
Expand Visibility, Inclusivity, & Relationships
Fuel the Foundation
One thing that won't shift is our promise to remain this area's partner, resource, and steward in philanthropy. We are fortunate to work with incredible individual donors, families, and businesses each day, providing them with unique and customized giving options for local organizations. CFSI is also proud to provide leadership on important community issues for our area's nonprofits and professional advisors. As a result, our collection of individual donor funds award grants to donor-specified areas of need, with a goal of providing a better quality of life for all residents.
Since 1991, CFSI has grown from a Foundation with just a few charitable funds and $1 million in charitable assets, to a true philanthropic partner in our region that now administers nearly 300 funds and $134 million in assets. More importantly, we have granted over $52 million to our community.
Join us as we share a collection showcasing some of the year's most inspiring projects and individuals. Across a broad spectrum of perspectives, these tales share the motivations and the outcomes of donors who chose to make an impact for residents of Southern Indiana and beyond.
We hope you enjoy learning more about CFSI through our annual report and encourage you to visit our website – www.CFSouthernIndiana.com – to read the full version of these stories and more!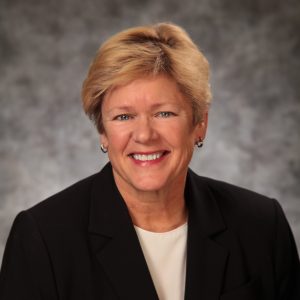 ---
Inspire Giving to Our Counties: Hope Southern Indiana
Homelessness Not an Option for Local Organizations
When Anna discovered Hope Southern Indiana, she was running out of options.
Living in her car and doing her best to care for four children – aged 1, 2, 3, and 5 – Anna found herself in a vicious cycle. Between childcare, rent, and day-to-day living expenses, she simply wasn't earning enough money to justify working a full-time job. Assistance was difficult to find, especially with so many area nonprofits being affected by the COVID-19 pandemic. Food pantries shuttered and funding opportunities slowed, with some organizations closing their doors for good.
Anna was stuck – a position all too familiar for people experiencing homelessness. To make matters worse, the mother was facing the real possibility of losing her children to child protective services.
Enter Hope Southern Indiana. A nonprofit organization based out of New Albany, Ind., Hope Southern Indiana (HSI) empowers and supports individuals and families toward stability. Since 1997, CFSI has awarded HSI 75 grants for a total of $283,016, helping to fund projects such as a self-esteem camp
for middle and high school girls, and installing window air conditioning units for the elderly population.
Last December, HSI was awarded a $15,000 grant as part of the Foundation's 30th Anniversary
celebration, where 100% of that funding went toward helping people like Anna through its Emergency Services program.
"We needed that funding so badly, especially in a COVID-19 world," HSI Executive Director Angie Graf
says. "Lack of affordable housing has continued to be a major issue in our community. In June of 2022 alone, we helped 55 families with their rent and utilities, which was more than $52,000 for the month. Those are not normal numbers. But it's expected with so many eviction protections expiring. It's crazy
out there for people living paycheck to paycheck.
"Without the help of the Community Foundation and our other donors," Angie says, "these people would be out on the street."
---
Inspire Giving to Our Counties: Rosalyn "Roz" Carothers
From Banjo Pickin' to Estate Planning | Advisor Spotlight
Music was Rosalyn "Roz" Carothers' first love. Classical, to be exact.
She loved it so much that she left high school at age 16 to join the School of Music at the University of Louisville to pursue a career. While there, she discovered a spellbinding connection to Celtic and bluegrass music – notably the fiddle. Not an instrument typically associated with classical music, Roz joined a Bluegrass band at 19 and began playing at local establishments around Louisville.
Roz's willingness to jump feet-first into new situations helps explain why she chose to attend law school following her exit from professional music. Or why she now heads up her own law firm, Triplett & Carothers, practicing estate planning, probate and trust administration, and asset protection. At some point during her career, she crossed paths with Linda Speed, who would eventually take over as
President & CEO of the Community Foundation of Southern Indiana. Having worked with Linda before, Roz saw an opportunity to work with an organization that could assist with her clients' charitable giving goals. And she was not disappointed.
"For me, it's a combination of the resources they offer and working with them directly because sometimes, I don't know all of the answers," Roz says. "It's comforting knowing I can reach out to Linda and ask her for suggestions. At the end of the day, it's nice to have an estate plan that works, both efficiently and effectively, and the Community Foundation is a good partner to do that with."
Roz says that the personal touch that CFSI applies to every one of its donors and their advisors is part of the reason why she will continue to work with CFSI moving forward.
"The Community Foundation offers real suggestions on solutions to problems we face, not just asking for
money to put in an endowment fund," Roz says. "I think all the resources they have offered over the years add a great deal of flexibility for my clients, and I just love that. They are fabulous to work with."
---
Improve Our Communities: Quality of Place
Accessible Public Spaces Bring Hope to Children in Need
In 2021, the Community Foundation of Southern Indiana announced the first-ever recipients of its new Quality of Place – Pathways to Progress Grants Program: the Jeffersonville Township Public Library and Floyd County Parks and Recreation. Today, those projects are creating a buzz in their respective communities.
The Quality of Place – Pathways to Progress Grant Program focuses on serving people with the least access to safe, high-quality public places and amenities. This includes residents who have low incomes, transportation and/or mobility issues, or physical and/or mental differences. When their lives are improved, our communities are more welcoming and attractive to all residents, tourists, and employers.
With the $70,000 awarded to Floyd County Parks and Recreation, the organization launched its accessible
playground project at Kevin Hammersmith Memorial Park in New Albany. The inclusive playground, which
opened in May, features a zip line, swing sets, visually/hearing impaired play structures, and more. It also meets the National Demonstration Site criteria for Inclusion, becoming a regional destination for children who need more accessible play spaces.
The Jeffersonville Township Public Library was awarded $80,000, which was used to construct a pocket park, complete with structures for active, imaginative play designed to accommodate all children, including those with intellectual and physical differences. Now, the project is nearing an end, with
Jeffersonville Library Executive Director David Seckman anticipating a public opening in 2023.
"We are very close and very excited to be finishing this project up," Seckman says. "We're looking forward to the community having an opportunity to get out and enjoy it. Even as a pocket park, this is one of the few accessible parks in our area that promotes play for all abilities and all types of children. We're just so excited to welcome our friends from surrounding neighborhoods to join us and thankful for our partnership with CFSI."
---
Improve Our Communities: Youth Philanthropy Council
High School Students Invest in Local Communities
The Youth Philanthropy Council (YPC), which began at the Community Foundation of Southern Indiana in 2000, has been around longer than any of its current members have been alive. But after more than 20 years of service, the group is still leaving its philanthropic mark around Clark and Floyd counties, one grant at a time.
The Council was formed to introduce youth to philanthropy in meaningful ways, through both community service and grantmaking. In 2002, the group awarded its first-ever round of grants – $1,660 total – to six local nonprofit organizations. Today, the youth-led council has awarded 285 grants worth nearly $150,000 in funding to support Southern Indiana programs.
"The grant cycle project is a way for the Foundation to help young people develop the skills needed to evaluate projects worthy of investment, all while helping them learn to be good stewards of funds," said Crystal Gunther, Vice President of Community Philanthropy at CFSI. "Equally important, it aids nonprofits in our community supporting youth and youth-related programming."
In 2022, the Youth Philanthropy Council awarded grants totaling $6,500 to seven area organizations. These nonprofits included:
In addition to grantmaking, the group also took part in a community service effort aimed at beautifying downtown Jeffersonville. With the help of Chad Reischl, the city's Director of Planning and Zoning, YPC members planted a collection of trees along Spring Street and within Preservation Park.
Hoping to make philanthropy a habit for future generations, this year's YPC group has proven it's never too early to begin teaching the importance of philanthropy
---
Improve Our Communities: Beautiful As You Are (BAYA)
Creating a Sisterhood One Member at a Time
Call it a mother's intuition. But for BAYA founder Tanisha "Tish" Frederick, the red flags in her daughter, Jasmine, were clear. She knew middle school was difficult for some children emotionally, mentally, and behaviorally, but Tish sensed something was off.
"We found out Jasmine was being bullied relentlessly, which led her to self-harm. We got her into a local
treatment center and found success – but when we were out, there was no consistent follow-up program out there to do what we needed," Tish says. "I remember talking with her, and I couldn't understand why she was so down on herself. I kept telling her 'You are beautiful as you are.' And that line just kind of stuck with me."
Inspired by her daughter, and with seven other middle school-aged girls in tow, Tish created her own outlet of promoting positive self-esteem in young girls. The organization's name was fitting: BAYA – Beautiful As You Are.
Despite the COVID-19 pandemic throwing a wrench in their on-site programming launch, Tish adapted.
She applied for a COVID-19 Disaster Relief Fund grant through the Community Foundation of Southern
Indiana and was awarded $3,000 – which was used to purchase months' worth of "takeaway" learning supplies for each participant in the program. Having those supplies made it possible for BAYA to continue its mission remotely throughout the pandemic.
"Thanks to CFSI, the girls still got everything they would have in the building – we were just on Zoom,"
Tish says. "This organization means so much to these girls. This is their home. They come in the door and
kick their shoes off like they live here. They love it because this is where they can be safe and be themselves. No judgement, no bullying, no cliques. It's a big sisterhood for girls who really need it."
And that sisterhood is expected to continue its growth in 2023, as BAYA's programming is being added to
multiple school districts in Clark and Floyd counties.
---
Expand Visibility, Inclusivity, Relationships: Community Leadership
Align Southern Indiana & United Community: Partnerships That Work
By supporting the work of Align Southern Indiana and United Community, CFSI is helping our region accomplish goals that are only possible through the power of collaborative partnerships.
Align Southern Indiana (ASI) is responsible for aligning resources, addressing needs, and producing solutions to support the region in achieving its full potential.
By providing leadership to address our area's complex needs, ASI works to address systemic regional needs that know no county boundaries through five foundational focus areas. These include:
Economic & Talent Development: Focuses on current and future talent needs of the regional workforce, resulting in high-paying jobs, increased productivity, and retained talent.
Education: Focuses on an integrated educational model, beginning with the cradle and continuing through career to meet the needs of our advancing community.
Quality of Life: Improves emotional, mental, and physical health, allowing for a healthy, safe environment.
Quality of Place: Focuses on creating a region that is attractive for economic development and inviting for citizens.
Regional Leadership: A unified, engaged, and focused leadership creates efficiencies, providing an effective way to respond to the needs of its citizens.
United Community is a community-wide virtual referral network designed to initiate and close client referrals across many organizations to support individuals and families. The program reduces barriers to service access for individuals in need by virtually connecting and streamlining communication across service organizations in areas of health, education, workforce development, and human services.
The virtual nature of the technology platform has enabled agencies in Clark and Floyd counties in Indiana, as well Jefferson County in Kentucky, to shorten and increase efficiencies of the referral process, thus, improving the life outcomes of the region's most vulnerable children, individuals, and families.
United Community experienced positive momentum throughout 2022, with 94 nonprofit service provider partners joining the network. The program increased its utilization rate by 10% and is seeing a steady increase each quarter, with current rates near 50%. The impact on the people served by the referrals has been lifechanging.
---
Fuel the Foundation: Dave and Dorothy Case
Ohio Couple Proves Distance a Non-Factor in Giving
Dave and Dorothy Case have never been afraid of a little scenery change.
Whether it was in Lexington during Dave's time as a student at the University of Kentucky, or at Tyndall Air Force Base in Florida as part of Dorothy's 20-year career in the Air Force, the Case couple has experienced much of the southeastern United States.
One state the couple has never resided in, though, is Indiana. So why would Dave and Dorothy Case – with seemingly no direct ties to the area – create a fund with the Community Foundation of Southern Indiana?
The answer is simple: a connection.
Dave attended UK in the late 1970s, studying agronomy. During his time, he befriended a fellow agronomy major, and the two began studying together and hanging out.
That friend was Linda Speed, the current CFSI President & CEO.
When Linda took over CFSI in 2010, Dave approached her about establishing a Legacy / Bequest designated fund to support specific organizations important to both he and his wife for generations. The future gift would support multiple charities and causes, including their alma maters, fraternal clubs, and support for veterans.
As the couple researched organizations to support, Dave discovered a new love of philanthropy. And while they were thrilled to allocate gifts to be given after their lifetime, both Dave and Dorothy felt compelled to do something now.
The couple decided to create a pass-through donor advised fund to use during their lifetime to support various causes. So, with the help of Linda and the CFSI staff, the Cases established the David W. & Dorothy S. Case Fund.
"What we have found as we continue to donate is that it's so much more fun and gratifying to do it while you're living," Dave says. "We have a scholarship that is endowed, and last week, we got to meet the student recipient, which is always a great moment. Through all of this, we have discovered that doing this giving while you're living has truly been a real thrill."
---
Fuel the Foundation: Phil and Sandy McCauley
Legacy Spotlight: Two People, One Mission
Phil and Sandy McCauley are two different people – but in values and commitment to others, they are the same.
"I was influenced a lot by Sandy. I used to call her the 'Original Tennessee Volunteer' because she was always out there pounding the pavement and working hard," Phil says. "She was spending 60 hours a week working and still volunteering. At the time, I always thought 'Well, what's the point of all that?' Then … I became a convert."
Specifically, Phil recalls a visit to a local organization that left a truly profound impact on him.
"I remember the first time I went to the Home of the Innocents. I didn't know such things existed," he recalls. "I went there, and I saw these little kids. I, literally, staggered out – I could barely stand up. These were some really tough situations."
That sobering visit thrust Phil into action. Using his experiences as Jeffersonville's deputy mayor, plus time served on multiple nonprofit advisory boards, his contributions helped the organization secure a new $65M complex in Louisville, which included support of Southern Indiana at-risk kids.
Meanwhile, Sandy turned her attention to other area nonprofits, including CASA for Children, Impact100, and the Center for Lay Ministries, among many others. But as more organizations popped up around Kentuckiana, it became more tedious for her to keep track of requests for financial support.
She sought support from the Community Foundation of Southern Indiana (CFSI), an organization the couple had first donated to back in 1997. The staff helped Sandy compose a comprehensive plan to help focus giving from their Phil and Sandy McCauley Charitable Fund, which was created from the couple's annual rollover gifts from their retirement accounts to support their favorite causes.
The couple also established a permanent endowment fund to benefit the Home of the Innocents. Each year, CFSI makes a grant of 4-percent of the fund balance to the organization, which will continue annually for generations.
"We chose to do a permanent plan because it's kind of nice knowing that gift will go on beyond us," Phil says. "As long as the Home of the Innocents and the Community Foundation of Southern Indiana are around, we will support them. I can't tell you how reassuring it is to know that."
---
Looking Ahead to the Future: Capacity Building Grant Program
New Grant Program to Bolster Capacity of Local Organizations
When preparing for the initial release of CFSI's Community Needs Assessment in 2015, local nonprofit leaders were surveyed with a variety of questions, including the biggest challenges or obstacles they face as an organization.
The answers were loud and clear: they struggled to find funding to support their organization's internal capacity building. Without support, they said, the outward-facing programs and services they provide to our community may not be able to continue, or expand, to fulfill their mission.
In response to the feedback, the Community Foundation of Southern Indiana Board of Directors voted to designate a portion of the Community Impact Fund budget in 2022 for grants to support organizational growth. The Capacity Building Grants Program is dedicated to improving nonprofit organizations' capacity so that they may continue to provide the essential services that they are uniquely positioned to offer in our community.
"The goal of the Capacity Building Grant program is to allow an organization to really highlight the vision and strategic planning efforts that are in place to grow and sustain operations," says CFSI President & CEO Linda Speed. "We're not looking at this being a one-time effort to improve short-term effectiveness. Instead, we envision these grants to provide a continuous improvement strategy toward the creation of sustainable and effective organizations that will remain part of our communities."
As for the future of the year-round program – which opened in July 2022 and awarded its first round of funding in fall 2022 (Fiscal Year '23) – grants will be available quarterly and are intended to serve organizations in both Clark and Floyd counties in Indiana.
Speed says, "After learning about the challenge to obtain funding for these types of efforts, we're grateful that our Board of Directors took it upon themselves to support our area's nonprofit leaders with this grant program. The goal is for these awards to strengthen the efficiency and sustainability of these organizations in Clark and Floyd Counties for future generations."
---
---