Community Resources
Para leer esta página web en español, haga clic aquí.
At CFSI, it is our responsibility to understand and address our community's greatest needs. We've developed three community resources which are guiding our grantmaking, addressing our region's top needs and priorities, and helping this community be a great place to live, work and play.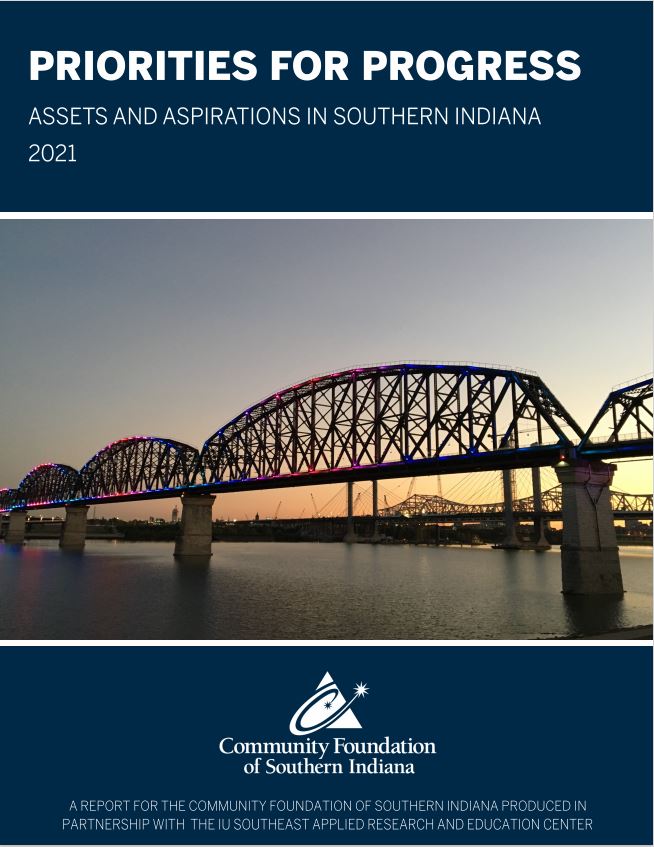 The Community Needs Assessment focuses on our area's greatest needs, the highest priorities for funding, as well as the gaps and overlaps in services and in funding. View the Needs Assessment.
The Nonprofit Resource Guide includes information on local nonprofits' needs, gaps and overlaps as well as a comprehensive listing of area nonprofits based off their area of focus. View the Nonprofit Resource Guide.
Our interactive Community Needs Map shows the locations of adult education services, hot meal food pantry locations, TARC routes, income and education levels and so much more. View the Community Needs Map.
Our Nonprofit Economic Impact Reports show what the economic impact of our local nonprofits is in our region and specifically in Clark and Floyd counties as it relates to employment (trends), payroll (contributions) and overall comparisons to other industries. View the reports.
This printable and shareable document shows the times and locations where people in our community can find food banks and access to hot meals. View the map.
---
Other Resources
As your partner, resource and steward for philanthropy, the Community Foundation of Southern Indiana is providing the below community reports for you to view and use in ways that can help you, your organization and our community.
---
If you have questions about the Foundation's resources, please contact Crystal Gunther at 812-984-4662 or cgunther@cfsouthernindiana.com.