Capacity Building Grants Program
The Community Foundation of Southern Indiana's Capacity Building Grants Program focuses on improving organizations' operating capacity so that they may continue to provide their essential services to the community. The year-round program is intended to serve nonprofits in both Clark and Floyd counties in Indiana, with funding requests between $5,000 – $25,000 accepted quarterly.
---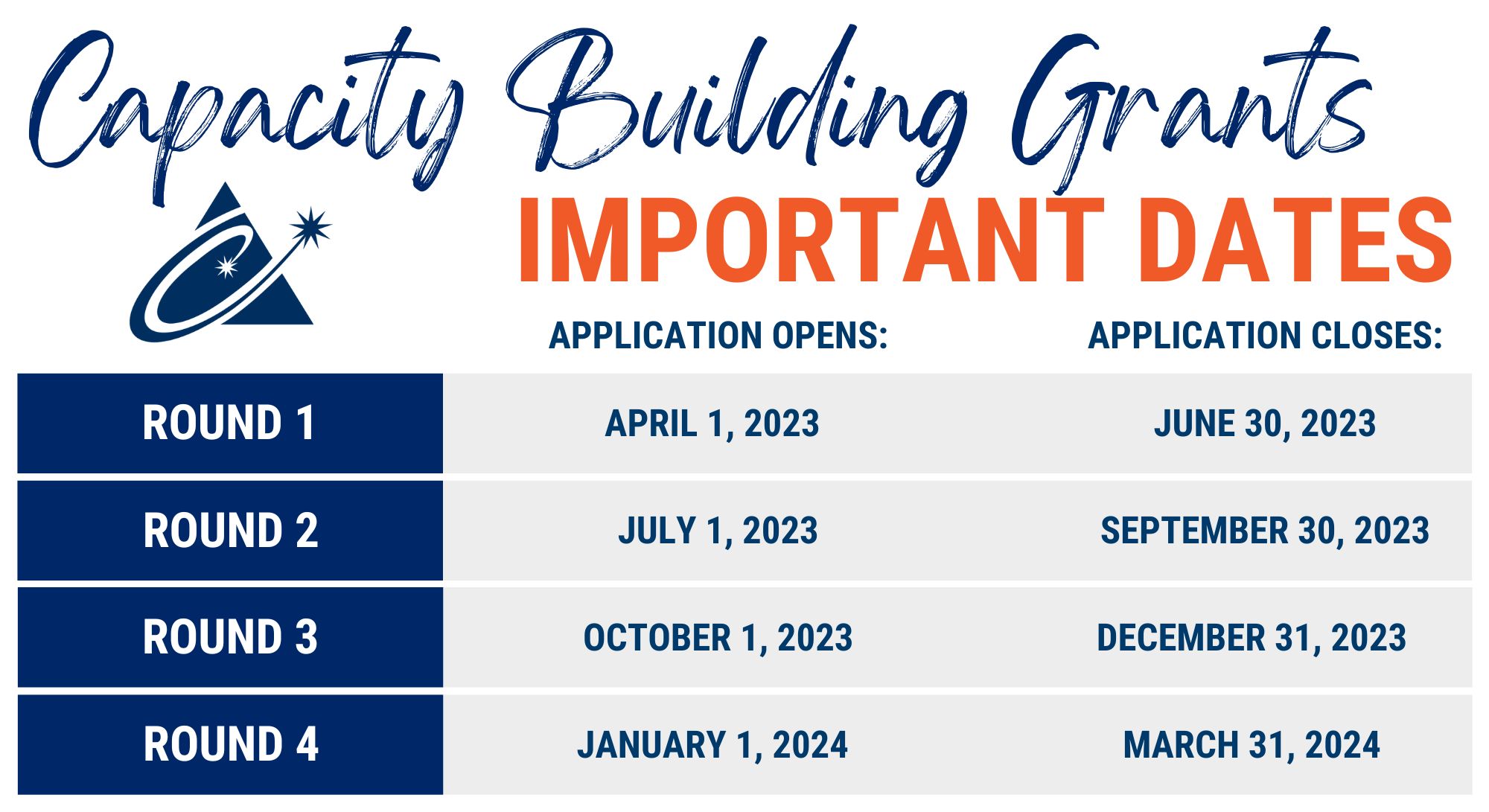 ---
What is Capacity Building? What Types of Projects are Eligible for Funding?
Capacity building grants focus on the inner workings of the organization. A capacity building grant recognizes the need for effective management of the organization and provides funding to support administrative systems and operations. Ultimately, these grants are intended to help build organizational effectiveness and further the success of the organization's mission. (Maximum request: $25,000)
In general, capacity building grants are not about expanding an organization's services, adding a new program, or renovating a building. They are about strengthening an organization's infrastructure, management, and governance. Through these grants, the Foundation seeks to strengthen the efficiency, effectiveness, and sustainability of organizations serving Clark and Floyd Counties.
Eligible Types of Projects:
Funding for specific activities or projects designed to strengthen an organization's governance, leadership, technology, programmatic evaluation, and administrative capacity. Examples of such activities include, but are not limited to:
Assessment of management and governance systems
Evaluation of program/service effectiveness
Strategic planning
Board and/or staff development
Fund development planning
Succession planning
Technology upgrades
Establishing or upgrading a volunteer management system
External communication strategy planning
In rare cases, physical infrastructure projects may be essential to building the capacity necessary for a sustainable business model. This might include upgrades required for licensing, certification, or a quality or service rating that opens up access to revenue streams essential to a sustainable business model.
A capacity building grant is intended to allow an organization to highlight their vision and strategic planning efforts in place to grow and sustain their operations. Capacity Building is not a one-time effort to improve short-term effectiveness, but rather a continuous improvement strategy toward the creation of a sustainable and effective organization.
For a complete list of program details, eligible projects, and restrictions, please click here.
---
Who Can Apply?
Organizations that:
Are a 501(c)(3) public charity in good standing with the IRS, or charitable projects that are fiscally sponsored by a 501(c)(3) public charity in good standing with the IRS.
Serve Clark and Floyd Counties in Indiana.
Have a request that will strengthen the organization's efficiency, effectiveness, and/or sustainability.
Organizations that have received grants through other CFSI competitive grant programs within the last 12 months are eligible to apply for this program so long as they are in good standing and compliant with their current grant agreement.
---
Virtual Information Session:
---
How It Started:
In Community Needs surveys undertaken by CFSI (in partnership with IU Southeast Applied Research and Education Center), nonprofit leaders stated that finding funds to support their internal capacity building is one of the biggest challenges they face. Without support, the outward-facing programs and services they provide to our community may not be able to continue, or expand, to fulfill their mission.
The Community Foundation of Southern Indiana believes that by providing capacity building grant support to area nonprofits, the Foundation is helping to address the consistent capacity building concerns identified by area nonprofit leaders.
So the CFSI Board of Directors has designated a portion of the Community Impact Fund budget in 2022 for Capacity Building Grants.
If you have questions about CFSI's Capacity Building Grant Program, please contact Crystal Gunther, Vice President of Community Philanthropy, at 812-948-4662 or cgunther@cfsouthernindiana.com.