Apply for Grants
For charitable organizations, putting ideas into motion takes funding. The Community Foundation of Southern Indiana is dedicated to helping nonprofits improve the quality of life in our community. The Foundation's unrestricted endowment (our Community Impact Fund) welcomes applications and project proposals from nonprofit and charitable organizations through the Community Grants Program. CFSI wants to help these nonprofit organizations fulfill their mission and meet the needs of our community by keeping the grant applications open all year.
Who Can Apply?
The Community Foundation invites all charitable organizations including: charitable 501(c)(3) status organizations, schools, churches and governments in or serving Clark and Floyd counties to apply for grants.
---
Capacity Building Grant Program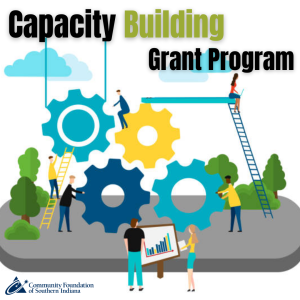 The Community Foundation of Southern Indiana's Capacity Building Grants Program is dedicated to supporting nonprofit organizations' capacity, so that they may continue to provide the essential services that they are uniquely positioned to offer in our community. The year-round program is intended to serve organizations in both Clark and Floyd Counties in Indiana. A capacity building grant recognizes the need for effective management of the organization and provides funding to support administrative systems and operations. Ultimately, these grants are intended to help build organizational effectiveness and further the success of the organization's mission.
---
Community Assist Grant Program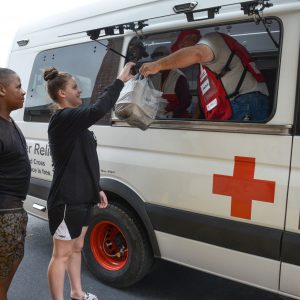 To help meet the needs of nonprofits serving our community, organizations can apply for a Community Assist Grant ($1,000-$5,000).
The Foundation intends for Assist Grants to support a program or activity through a one-time grant which will positively impact the lives of people living in Clark and Floyd counties. Nonprofit organizations that have questions about the appropriateness of a proposed request can contact Crystal Gunther, Sr. Director of Community Philanthropy, at cgunther@cfsouthernindiana.com.
---
Quality of Place – Pathways to Progress Grant Program
The Foundation's Quality of Place – Pathways to Progress Grant Program focuses on serving people with the least access to safe, high-quality public places and amenities, typically those who have low incomes and/or who have transportation or mobility challenges or physical and/or mental differences. When their lives are improved, our communities are more welcoming and attractive to all residents, tourists, and employers.
---
Dates to Remember & Grant Writing Tips
Grant application periods will be open all year round with quarterly deadlines and awards, allowing organization to apply for grants to fulfill their needs when the time is right for them. Also, if you're interested in applying for any of the Foundation's grants, we recommend reviewing our Tips for Grant Writing page.
---
Grant Approvals
Each year, a committee made up of civic and business volunteers representing both Clark & Floyd counties serve on the Foundation's Community Grants Committee. After thorough review of all qualified applications, the Committee makes a final recommendation for funding to the CFSI Board of Directors. Following Board approval, recipients are notified.
---
Final Report Required
Organizations that have received grants and wish to apply again must first have submitted a final report for any previously funded projects or programs to be eligible for funds again. The final report deadlines may vary. Grantees should refer to their Grant Agreement to determine Final Report dates.
---
Grant Extension Requests
Grantees that are unable to spend or encumber the entire amount awarded or complete a majority of the funded activity within the funded grant period are required to either refund any remaining balance with an explanation or submit a grant period extension request. Please refer to the Grant Guidelines and Policies if you need to request an extension. Extension Request Forms are available online
---
CFSI Grant Guidelines & Policies
For more specific information regarding the Foundation's Grant Program Guidelines and Policies, please follow the link to our Public Reports and Policies page, then select the CFSI Grant Guidelines & Policies. If you are having trouble uploading information through the online grant management system, please let us know by calling (812) 948-4662.
---
Si tiene preguntas sobre el programa de subvenciones de la Fundación, comuníquese con Crystal Gunther, Vicepresidenta de Filantropía Comunitaria, al 812-948-4662 o cgunther@cfsouthernindiana.com.