Opening Soon: Quality of Place – Pathways to Progress Grants Program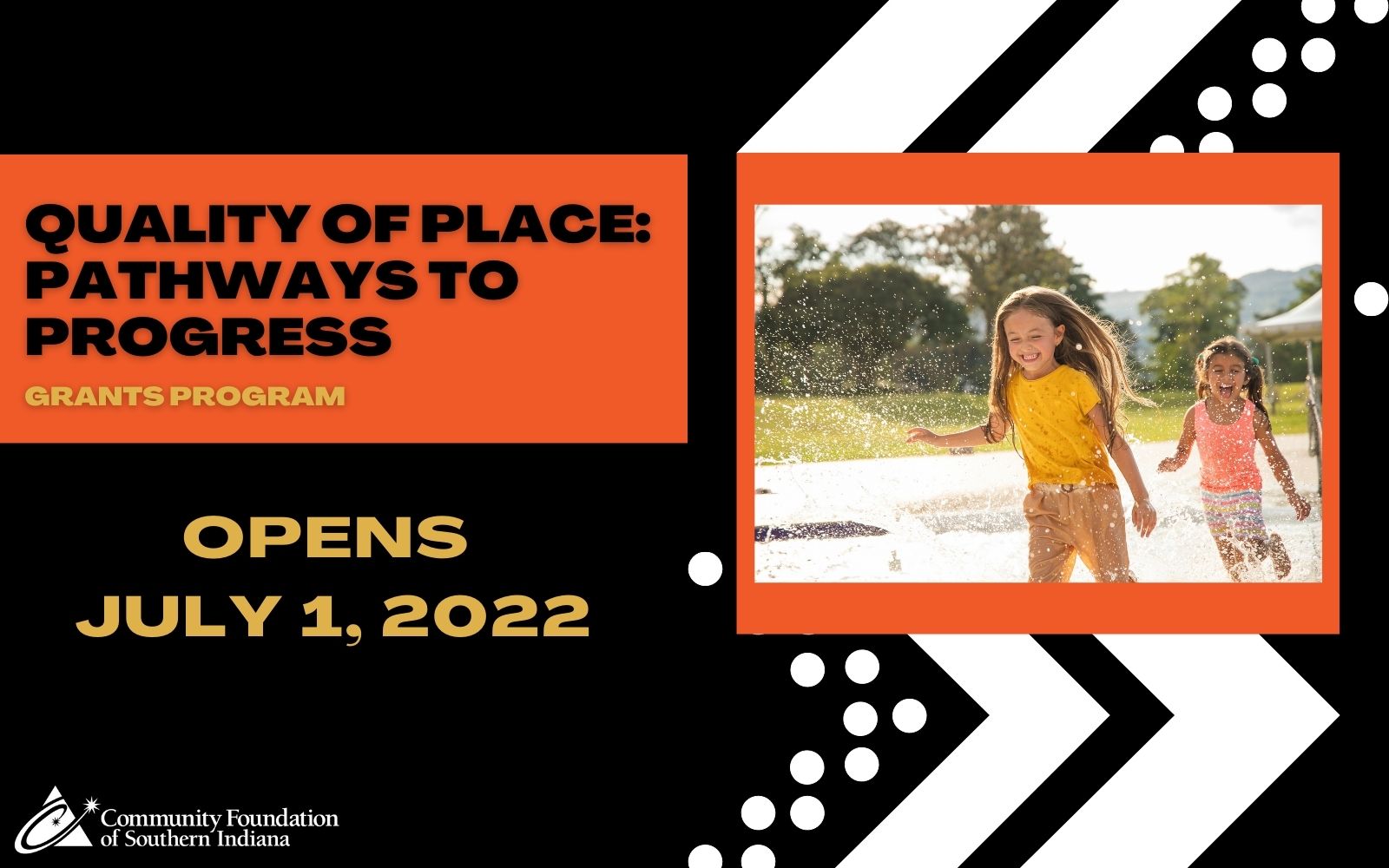 Grants focus on serving people with least access to safe, high-quality public amenities
In 2021, the Community Foundation of Southern Indiana (CFSI) introduced a new grants program aimed at providing access to safe, high-quality public places and amenities to the most vulnerable in our community. It targets those with income, transportation, or mental or physical barriers, allowing them an opportunity for inclusive enjoyment of our area's public spaces and amenities.
Now, it's time for round two.
Beginning Friday, July 1, nonprofits will have an opportunity to apply for a Quality of Place grant, as the program's application portal re-opens to Clark and Floyd County organizations.
The Quality of Place – Pathways to Progress Grants Program specifically aims to help individuals with low incomes and/or who have transportation or mobility challenges or physical/mental differences. CFSI believes that when the lives of our most vulnerable are improved, our communities are more welcoming and attractive to all residents, tourists, and employers.
Beginning July 1, nonprofits serving residents of Clark and Floyd counties will have the opportunity to submit an Idea Application for their grant proposal. Selected organizations will be invited to submit a full proposal.
In their Idea Application, successful applicants should:
Identify a target population
Describe the priority result they expect
Consider promising approaches that work to accomplish their objectives
Identify indicators of success
Demonstrate the capacity needed to be successful in fulfilling their grant proposal.
Applications will be accepted electronically through noon on Friday, July 29. If selected, full proposals would be due by noon on Wednesday, Aug. 31, with grantee notification taking place in mid-September.
In the program's inaugural year, the Jeffersonville Township Public Library and the Floyd County Parks and Recreation were selected as recipients of the grants, which totaled $150,000.
The Jeffersonville Township Public Library was awarded $80,000, which will be used to construct a pocket park with structures for active, imaginative play designed to accommodate all people – including those with intellectual and physical differences.
Floyd County Parks and Recreation was awarded $70,000 to support a project that will provide an accessible playground for all children and adults with physical and mental disabilities in the Southern Indiana area.
Both projects are scheduled to be completed in 2022.